Courtesy Voting Abandoned To Aid Developer
Citizens Consider Suing The City, Metropolitan Homes And Its CEO Peter Kudla
by Charles C. Bonniwell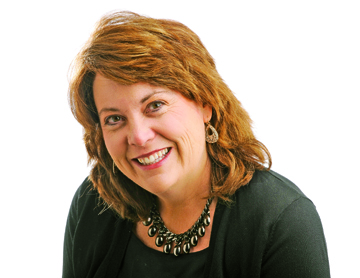 The residents of Hilltop, Crestmoor and Lowry were encouraged when Councilwoman Mary Beth Susman voted at the June 8 City Council meeting against a proposed high density apartment house development on the 2.3 acre site at Cedar and Monaco that once housed a church. But their hopes were dashed when the City Council, in a lame duck session nonetheless, approved the rezoning and the project of Englewood based developer Peter Kudla of Metropolitan Homes by an 8 to 4 vote by abandoning courtesy voting, a City Council tradition for over 25 years.
Five of the 8 votes for the project (Jeanne Faatz, Charlie Brown, Susan Shepherd, Chris Nevitt and Peggy Lehman) were lame duck council members, while among the council members voting no only Jeanne Robb will be out of office come July.
For over 25 years the concept of "courtesy zoning" has been used against neighborhood groups whereby Denver City Council members by large margins voted similarly to the councilmember whose district a proposed development is housed. Courtesy voting was originally instituted in the 1980s as council members found projects being approved they adamantly opposed in their district by council members who came under the control of real estate developers. Over time real estate developers adjusted and were benefited by courtesy voting as they needed to control only the council member in the respective district a proposed development was in. Controlling a single council member was a great deal less expensive for real estate developers than gaining a majority on the council.
Neighborhood groups have become increasingly active after council members ignored their concerns and rubber stamped high density projects in their neighborhoods for the benefit of politically connected real estate developers. In the most recent Denver election three pro neighborhood candidates, (Wayne New, Paul Kashmann and Rafael Espinoza) prevailed over heavily financed candidates backed by real estate developers, lobbyists and Denver Mayor Michael Hancock. The winning candidates represent over 27% of Denver's landmass and most of the areas that real estate developers want to develop including Sloan's Lake, Cherry Creek North, the Golden Triangle, Washington Park and the Highlands.
It was rumored that the real estate developers i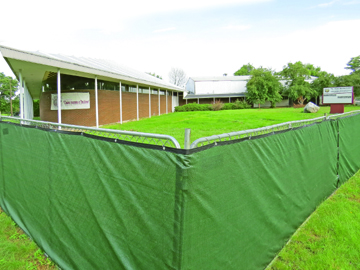 ntended to change the informal rules they had exploited for so long in order to continue to have high density projects approved in the most desirable neighborhoods in Denver. Retiring Councilman Charlie Brown indicated after the Crestmoor Park vote that, "Councilman-elect Paul Kashmann declared in a debate with Liz Adams [who Brown endorsed] that he wanted to put an end to 'courtesy zoning.' Well he is going to get his wish."
Similarly retiring Councilwoman Jeanne Faatz before casting her vote against the neighborhood groups stated she was going to cast a "non-courtesy" vote.
Councilwoman Mary Beth Susman expressed extreme disappointment that her fellow council members did not agree with her arguments against the project. She noted, "The site was in an 'Area of Stability' under Blueprint Denver as well as not being in a transit service area. It did not fit any of the guidelines where redevelopment is supposed to occur, but that didn't appear to matter for a majority of the Council."
Nevitt Response Angers Even The Post
Lame duck Councilman Chris Nevitt who lost the auditor's race to Tim O'Brien even though he outspent him 10 to 1, appeared to express the thinking of council members backed by real estate developers. He indicated that no zoning or other restrictions should now ultimately apply in Denver as Denver residents had a moral obligation to support high density throughout the city in order to prevent urban "sprawl" in the suburbs. That viewpoint was apparently too much even for The Denver Post which in an editorial on the vote argued that "stable neighborhoods shouldn't be expected to offer themselves as sacrifice zones for the alleged greater good of limiting growth in the far reaches of suburban counties." It was also pointed out that the destruction of Denver single family neighborhoods by the City Council had done little to slow down growth in suburban counties.
It is expected that Nevitt is going to be hired by Mayor Hancock for a position in the administration regarding real estate development where he can put his development concepts into city policy. Individuals close to Nevitt have indicated that he has not given up the idea that he should be the successor to Hancock as mayor of Denver and he believes that real estate developers will continue to support him in his future political endeavors even though voters rejected him this spring for citywide office.
Fear And Loathing Of Peter Kudla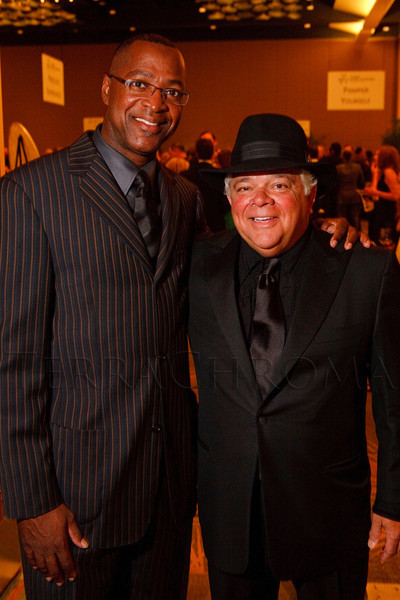 Residents who fought the project generally had a very low opinion of Metropolitan Homes CEO Peter Kudla who spoke at the City Council meeting, "I do believe in myself as a responsible developer and builder." That statement drew gasps of disbelief from some members of the audience.
One of the leaders of the neighborhood opposition, Katie McCrimmon, a former reporter for the Rocky Mountain News, said of Kudla, "He is a bully who brought New Jersey ethics and New Jersey brashness to Denver. With the help of well paid lobbyists and lawyers he got everything he wanted from the City Council and the residents got nothing. You cannot in my opinion believe anything he says." She pointed out that his other projects including one at Lowry and the massive Vallagio at Inverness development have had their share of problems including at least one lawsuit.
Another activist who did not want to be identified for fear of Kudla stated, "He is a vertically challenged thug who likes at times to dress like a gangster. When he walks into a room you feel physically repulsed by him. That is the type of human being the Denver City Council thinks it should entrust to destroy our neighborhoods."
McCrimmon had a warning for the rest of Denver, "If you have a church in your neighborhood that is in any way distressed beware. There is a developer out there that will buy and change it into a massive apartment project and the city will do nothing but help the developer. The precedent has been set with the Mount Gilead property. Blueprint Denver and zoning laws are now irrelevant in this city."
Was The Vote Crooked?
Many of the residents believed directly or indirectly the vote was crooked. McCrimmon points that hours after the 2 a.m. vote fences went up around the property. "Those fences had to be pre-ordered and it looks like so was the vote," asserted McCrimmon.
Some of the residents believe that Susman's opposition was in name only and that she made it known to other council members that she was in fact in favor of the project. They point to the scheduled March vote which was suddenly delayed under, they believe, the ruse to supposedly "better understand the process and timing" and work out modifications according to an email by Councilwoman Susman.
Neighborhood activist Christine O'Conner emailed Councilwoman Susman, "I trust that you do not believe what you wrote . . . This is another fairy tale you are telling. The developer and 'team' know the 'process' inside out." Residents opposing the project also point out that Susman voted in committee to bring the project to the full Council which is unusual if she was, in fact, opposed to the project.
Lisa Pardo, who was on the steering committee for the "Friends of Crestmoor Park," asserted "the date was quickly moved for a vote in front of a lame duck City Council with no accountability, and although this is undemocratic, she [Susman] did nothing to prevent or protest it. I don't believe they [Kudla and Metropolitan Homes] would have prevailed otherwise."
Both council members Brown and Susman vigorously denied to the Chronicle that the vote was rigged to prevent Susman from having to make a highly unpopular vote with her constituents.
Neighborhood groups are apparently seriously considering a lawsuit concerning the vote and the actions of the City and County of Denver regarding Crestmoor Park. As of press time no formal announcement or filing of a complaint had occurred.