by Brian Zabroski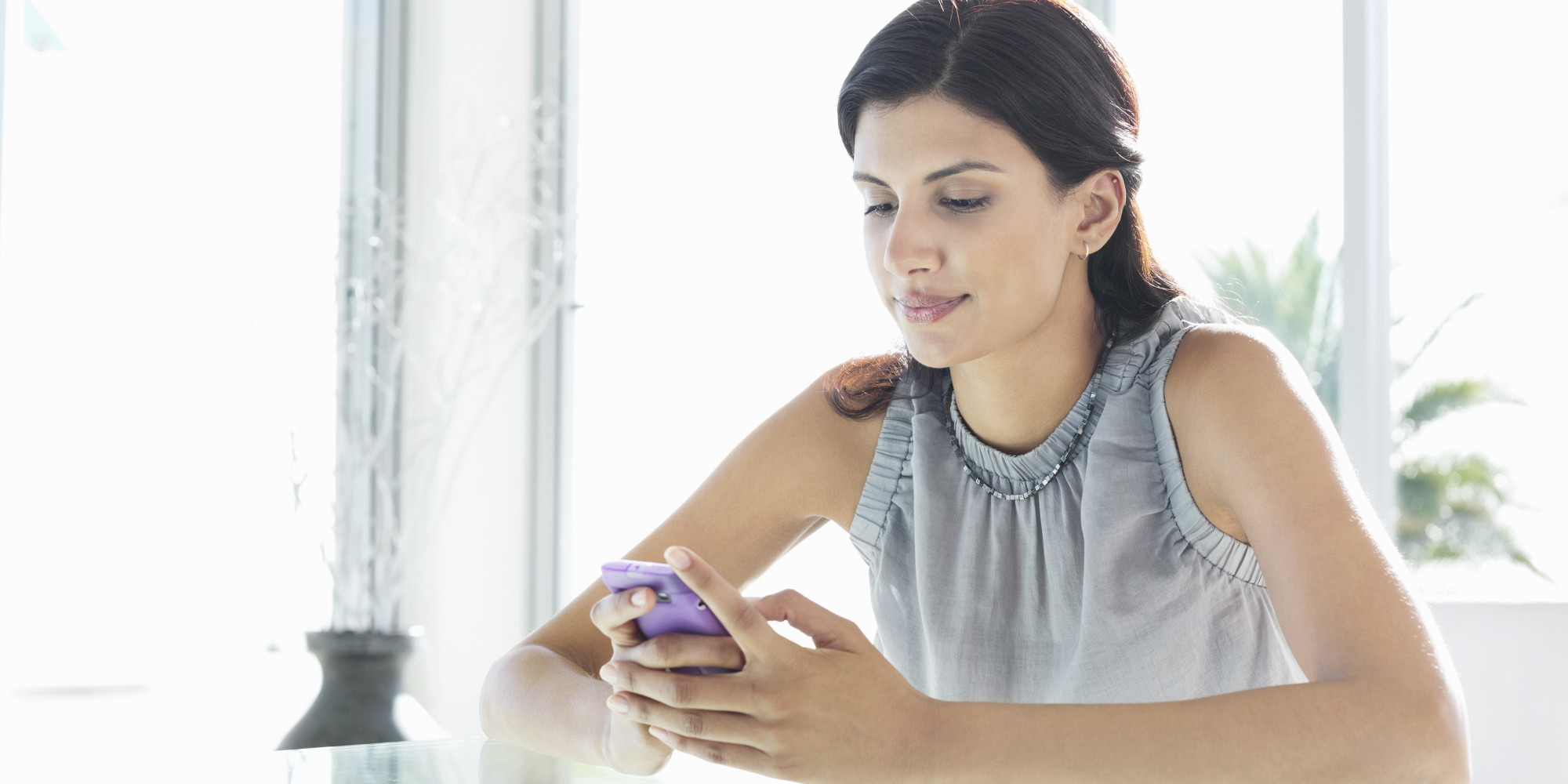 Keys? Check. Wallet? Check. Phone? Hmmm. I know I had it earlier. Just then, a bit of panic consumed me. Where did I leave it? Is someone stealing my identity? Is Mrs. App wondering why I haven't responded to her text in a timely manner? It hit me. It was lost. What to do.
I retraced my steps. First, I checked the raffle ticket table to make sure I didn't leave it there. Nope. Just a couple of college students laughing at me as I walked away. I'm sure they were thinking, "Seriously, how could anyone put down a phone long enough to forget where they left it?" Then again, I'm not sure either of them picked up their head from their own phones to really care. I didn't win the 50/50 raffle, in case you were wondering.
So Toddler App and I walked back to the truck. There it was on the front seat. I looked at my son, then the phone and shut the door. I was at Toddler App's first hockey game. We walked back to the arena without the phone. We talked to the people sitting near us. Hung out at the retail store. Shared Dippin' Dots, which were delicious and terrible at the same time. I wasn't concerned about checking my fantasy football score, text messages or capturing the moment on my phone. Instead, Toddler App and I enjoyed an afternoon of hockey.
We're in the final stretches of the year. Time shrinks this time of year. With the approaching holidays and kids back at school, think about putting down that phone in October. What? Am I crazy? You don't use your phone that often? Think twice. A Kaiser Family Foundation study found kids aged 8-18 are plugged into media 7.5 hours per day. Holy cow! That's a work day, except it is every day not just Monday through Friday. An adult spends just over 8.5 hours per day on their phone. I'm not a math genius, but these numbers bookend the average recommended amount of daily sleep, 8 hours. Studies have shown that excessive amounts of mobile phone usage are affecting our sleeping patterns. Baby App affects my sleeping pattern enough!
So, what can you do? Try something new, hard and challenging for October. Put down the phone an hour before bed. Do not check the phone during the night. Place the phone on do not disturb. Get some rest for the love of Pete! Curious as to the amount of your usage? Try using Moment. This app tracks your phone usage. You can set up daily limits, notifications for high usage, as well as tracking your family's phone time. The concept is simple. Put down the phone and pick up your head to enjoy others.
The goal of my "being more present" topic isn't to drive the usage to zero, rather drive from 8.5 hours to 7. It is doable. There are times when using technology can be helpful. Take the fussy baby that is soothed by the interaction of a show on a tablet. The challenge with this is the baby, or Toddler, hitting the home button, pausing the video or opening an app they shouldn't be in (i.e. suddenly they're responding to your email!). Instead of the tablet entertaining, you're restarting the video every two minutes. You're not alone!
Try locking the iPad. Under Settings, turn on Guided Access and create a four digit password. Once you're in the application of choice, say Netflix, press the home button three times. This locks the iPad from leaving this application, leaves the movie/ show playing and you're not restarting it every two minutes. This is a great way to share your iPad with others without worrying they'll mistakenly delete something important. It can be a business tool for training employees.
For those venturing out to trick or treat on Halloween, check out Nextdoor's Treat Map. Nextdoor, a neighborhood app, shares the best places for trick or treating, and planning your route or haunted houses in your area. Glad Fall is here! Don't be a phone monster. Put it down and get up!
Do you have a favorite educational app you'd like to share? Contact Brian at brian @brianzabroski.com, on Twitter @BrianZab or LinkedIn at www.linkedin.com/in/ brianzab.
Brian, a Corporate Account Executive with NetSuite, has spent nearly 20 years in the telecommunications and software industry. Businesses use NetSuite software to run and manage all of their business applications. It's web-based, so businesses can access their information from anywhere; It's flexible, which allows the software to be customized for their business; and, it is built on a single platform, which businesses appreciate since they can often eliminate multiple software solutions. Trending companies, such as Box, GoPro, FitBit and Dropbox use NetSuite software to run their business. Reach out to Brian to learn how your business can benefit with NetSuite.