Personality Of Areas Is Being Destroyed To Build Bigger Homes, Duplexes And Pop-Tops
by Glen Richardson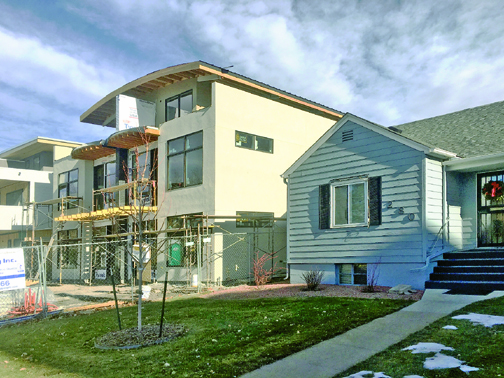 From Hilltop to DU and other unique sections of our metropolis, angry neighbors are fighting back against "hummer homes" cropping up in the Valley's established neighborhoods as the wealthy crowd moves into their hoods. Duplexes, starter homes, bungalows and small ranches are being demolished and replaced by faux estates as affluent people move closer into the city but don't want to live in smaller, older houses.
To critics, these new homes look out of place compared to the rest of the neighborhood and clash with the existing architectural styles of other properties.
Furthermore, in many cases a luxurious interior comes at the expense of the exterior. Many have tiny lawns, cookie-cutter designs and are closely packed to neighboring homes. Garish designs often feature garages nearly as big as the homes. Frequently the "McMansions" under construction end up blocking the view of homes that have been in the neighborhood for decades.
Scrapes Soar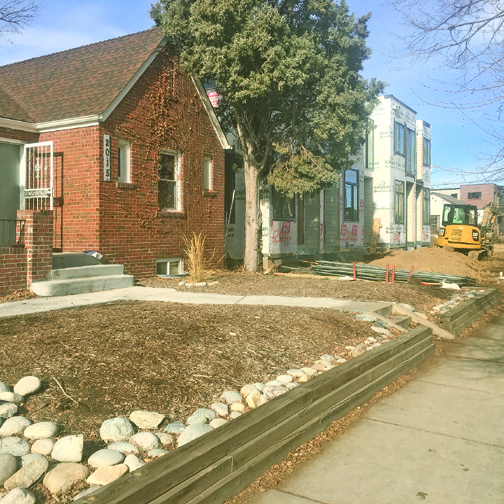 Residential scrapes have returned to Denver, hitting levels that haven't been seen in decades: During the mid-1990s, slightly more than 100 demolition permits were filed annually in the city. The number of demolition permits, however, has shot up since then: In 2014, there were 373 demolition permits issued followed by 326 in 2015; By this last October another 318 had already been issued.
Denver's DU neighborhood is ground zero for scrapes and rebuilds, with the most permits issued of any area in the last two years. Small wonder, this neighborhood is full of classic beauty with old trees, timeless architecture, attractive gardens and college-priced eating-places. Homes run the gamut from new, contemporary townhomes and duplexes, to old apartment buildings and condos, to classic frame-and-siding and brick bungalows. Scrapes become a problem when owners of these small, aging properties sell their houses to developers who put in duplex or triplex units that aren't in character with the surrounding homes. The new units offer space and amenities that homeowners want but distort housing prices and leave charming, older homes worth less than the land they sit on.
In Hilltop where scrapes and remodels continue at a furious pace, Sunset transformed a 1954 mid-century brick ranch house into a two-story, 5,100 sq. ft. re-imagined home during the summer of 2015. "When we chose the 1950s house to remodel, the response was passionate and mixed," the magazine admitted. "Some people said we should leave a good thing alone. Others pointed out that the house, which wasn't exactly iconic, could use the update." Design-build firm Design Platform created a remodel that left intact the best of the existing details (like the fireplace) while adding more space and some of the mid-century features (like custom built-ins) the original home lacke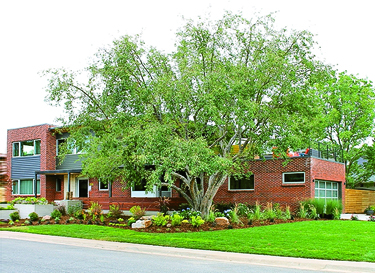 d.
More Square Footage
"Scrapes are most frequent in the Valley's most popular neighborhoods," says Caryn Champine, director of planning services for the city. Moreover, Denver is seeing unprecedented demand for building permits, she adds. Additionally there is a growing demand in the market for single-family homes that provide more square footage than the older homes that are currently in many neighborhoods.
"Neighborhoods are just being destroyed," suggests Mayfair resident Cynthia Kemper, where scrapes are common. She claims builders and homeowners aren't honoring the homes next to them. Quickly adding, however, that no one is suggesting people can't do scrapes or pop-tops. Her point: "What we're saying is look at what's around it and don't destroy the continuity, the context or the feel of the community."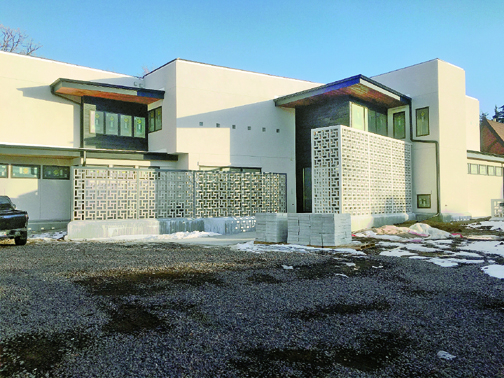 Champine, however, reminds residents that the city's codes don't have provisions that dictate the scale of a new house based on the size of the home next door. "We had that conversation during the zoning update in 2010, but at the end of the day, there was no support to have an adjacent home trigger restrictions on a new home being built," she explains. "Property rights were held very dear during that process."
Spurring Condo Sales
Denver has recently enacted so-called construction defects reform. The City Council approved a proposal from the Mayor's office that makes it harder for homeowners to file defects claims relating to sinking foundations, moldy walls or leaking roofs. The rationale is that developers will build more if they're not so scared of being sued all the time.
Undeniably, the measure was crafted to spur a segment of Denver's housing boom that's been lagging behind the rest: New, for-sale condominiums.
Denver officials believe that the shortage in condominium construction is a direct result of recent trends in construction defect litigation brought by some condominium homeowners associations against home-builders. Until the recently enacted measure the costs and risks associated with high-rise condominium projects made the construction of those projects prohibitive, except at the very highest price point.
Big Home Boom
What makes people want to build a big house? Because they can! The rich and famous have always enjoyed lavish estates. From the Hollywood Hills to the Hamptons, those who have money have enjoyed the benefits that come with affluence. Despite the critics and the cost of energy, big homes remain popular. True, some buyers are moving toward smaller homes, but they remain in the minority.
However, choosing a property that has some land around it goes a long way toward making the house look like it belongs where it sits. Even communities that would like to limit or ban the construction of big homes don't tend to have a problem when a builder puts a large home on an equally large plot of land. In a Denver neighborhood known for historic houses, for example, a buyer purchased and scraped two homes to assemble the land to build a 5,300 sq. ft. residence on a third of an acre overlooking the Denver Country Club.
Those who can afford luxury have always been attracted to it and, if history is indication of the future, beautiful homes in ideal locations are always going to attract builders and buyers. Furthermore, even for those who may want to downsize in the future, a big house is likely to put a big check in their pocket.
Shrinking Households
The age of the buyer doesn't seem to matter. About 43% of 2,000 adults surveyed nationally would prefer homes bigger than what they live in now, the real estate search engine Trulia found. Baby boomers preferred bigger by a narrow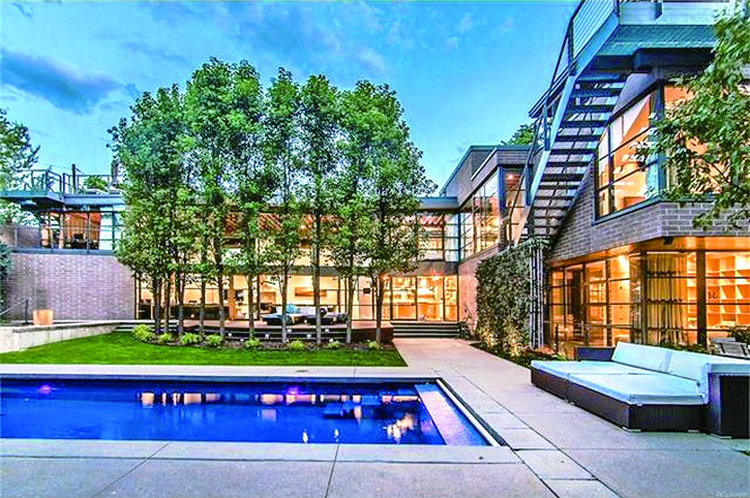 margin, while millennials and those considered Generation X favored larger in even greater numbers.
New single-family homes had three feet of yard space for every one foot of finished indoor space in the early 2000s. Fast forward to the end of 2014 and there is just less than two feet of yard space for every one-foot of finished indoors.
The inflated home size is coupled with the persistent shrinking size of households. In 2012 the average household contained a record low 2.55 people — basically 1,000 sq. ft. per occupant of the newly constructed home. Compare that to 40 years ago, when there were 3.01 people per household and the average new home size was 1,660 sq. ft., or 550 sq. ft. per occupant.