by Megan Carthel
The Glendale Sports Center has a new director. Monica Henrichs started the position in mid-November, something she has been working toward.
"I want to say I've been preparing for this for a while because mentally I always knew this is where I wanted to be," Henrichs said.
Henrichs is from Wisconsin and went to the University of Wisconsin where she studied Kinesiology and met her husband, Eric. The couple moved to Denver after being married for three weeks. Prior to the move to Denver, Henrichs was a trainer,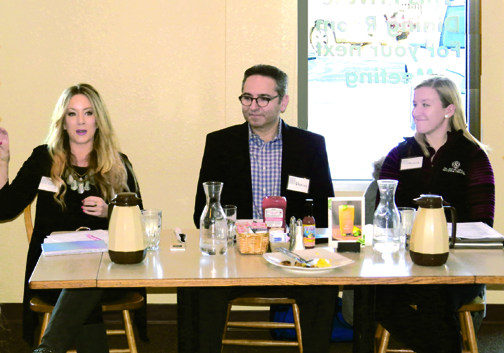 fitness instructor and health coach at a gym in Wisconsin, where she was working toward the director position.
"I've always felt like I wanted to be in a director role where I can still talk to people and work with people but have more of a say in how programs run and be a little more creative on that side," Henrichs said.
Henrichs isn't afraid to get creative when it comes to running the Glendale Sports Center. In the works for 2017 is a variety of classes and challenges to form more of a community within the gym.
"I'd like to introduce some new formats of classes, offering a lot more variety I think is huge for our members because then they stay a little more excited," Henrichs said. "My big, big goal for 2017 is to create a community between the fitness center and group fitness."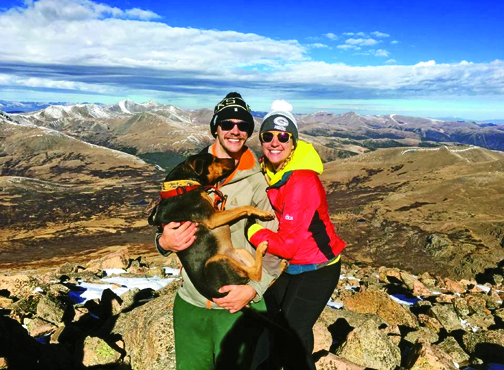 Henrichs said she is compiling a list of new classes the current instructors would like to teach and that the classes should be available around April. Henrichs has more up her sleeve than just new classes
"We're going to do a lot of fun challenges coming up that are fitness center based but also include group fitness and so people who are just fitness center people are getting a little bit of group fitness and vice-versa. That makes it more interesting I think," Henrichs said.
In March, Henrichs and the Sports Center are planning a "fitness Bingo" challenge that is designed to incorporate both fitness center and group fitness aspects. The cur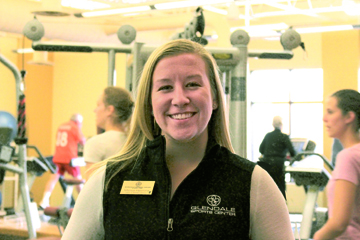 rent 2017 class schedule has one minor adjustment added to it. Henrichs is teaching a bootcamp class on Thursday evenings. The class is a head-to-toe workout based on strength and includes cardio and speed drills. Each week is a little different, but Henrichs can guarantee one thing.
"Lots of fun sweating time," Henrichs said.
Outside of the gym, Henrichs likes to watch sports and is an avid Green Bay Packers fan, owning a fair share of team emblazoned coffee mugs and a cheese head. She said she is excited for rugby to start up, a sport she has watched since she was a kid.
Henrichs and her husband have embraced the Colorado lifestyle, already hiking a fourteener and enjoying breweries around town.