Stunning Win Of Prestigious Prize Puts Valley's Young Artists In National Spotlight
by Glen Richardson
The Denver Young Artists Orchestra and conductor Wes Kenney has received the 2016-17 American Prize. Selected by a panel of judges from across the U.S., the DYAO has been honored with the Ernst Bacon Memorial Award recognizing performances of music by American composers. The youth orchestra is the state's first musical ensemble to earn the cash prize Bacon award from the national nonprofit administered by the Hal City Music Theater, Danbury, CT.
Formed in 1977 under the auspices of the Denver Symphony Orchestra (now the Colorado Symphony Orchestra), it was started as a means for the Valley's most talented young musicians to rehearse and perform together under demanding professional standards. With headquarters on South Colorado Blvd., the organization's five orchestras train nearly 250 students ages seven to 23 annually.
Now in his third season with the DYAO, Wes Kenney won the 2007 Grand Prize at the Varna (Bulgaria) International Conducting Competition. Last August he started his 13th season as Music Director of the Fort Collins Symphony and Director of Orchestras at CSU. He is also Music Director of Opera Fort Collins and conducts three professional operatic productions as well as many concerts in Northern Colorado. He has been guest conductor for the Denver Philharmonic, Colorado Symphony and the Colorado Music Festival. This July he will travel to Korea to conduct the Changwon Philharmonic. Previously he has been a guest conductor with the Vidin State Philharmonic and Stara Zagora Opera Company in Bulgaria as well as at the Edinburgh (Scotland) Music Festival.
Five Ensembles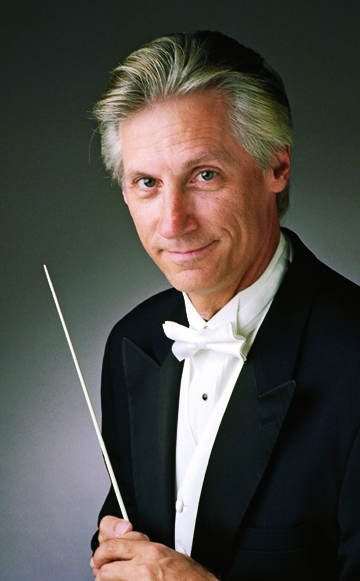 The Denver Young Artists Orchestra includes five ensembles. In addition to the original orchestra or DYAO there are four training ensembles: two Conservatory Orchestras and two String Ensembles. Auditions take place every spring. Local concerts are held in metro area venues including Boettcher Concert Hall, Gates Concert Hall at DU's Newman Center plus the Macky Auditorium in Boulder. DYAO has performed with many prominent soloists over the years, including Wendy Warner, Antonio Pompa-Baldi and Edgar Meyer. In addition, DYAO has toured internationally several times, including Europe and South America.
The youth orchestra has become well known through the annual Painted Violi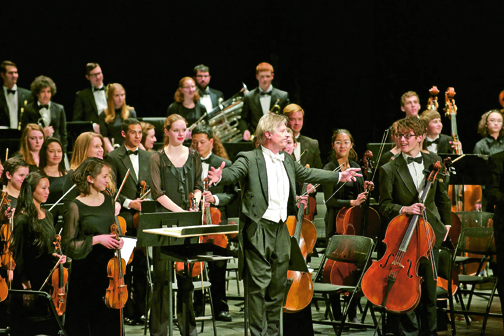 n fundraising project exhibited each year throughout the Cherry Creek Valley. Over the past 13 years it has grown from a handful of pieces to more than 22 total pieces in a given season. Other instruments have also become a part of the collection including cellos, violas, basses and a mandolin. Nearly 160 pieces have been featured in numerous galleries plus larger venues, such as Boettcher Concert Hall and the Lakewood Cultural Center.
Members of the orchestras graduate into colleges and universities across the country. Alumni can be found studying in various fields including engineering, medicine, music, and law. They attend prestigious institutions including Brown University, The Eastman School of Music, The Juilliard School, Harvard, Stanford and Yale. Alumni who continued on to professional music careers now perform in major orchestras including the Atlanta, Boston and Chicago Symphony plus the Cleveland Orchestra and Metropolitan Opera.
Support Young Superstars
Valley families hankering to hear and support these young American Prize winners have a trio of opportunities within the next 60 days. On Feb. 12 the Young Artists Orchestra performs Peter and the Wolf side by side with the Colorado Symphony at Boettcher Concert Hall, 1 p.m. The Prokofiev classic is a fantastical tale in which Peter and a myriad of unruly animals are brought to life by the instruments of the orchestra to tell a tale in which good triumphs over evil. It is a wonderful opportunity to introduce children to instrumental music through storytelling. Children will hear the music and learn about the instruments. They will also be inspired seeing these young DYAO musicians as they play with the Symphony.
Then on March 5 the Denver Young Artists Orchestra fundraising dinner is at the Wellshire Inn Event Center on South Colorado Blvd., 7 p.m. Theme for this year's gala is Stories in Music and will allow these American Prize winning young students to tell moving and inspiring stories through music. In addition to live performances by the students there will be auctions, dinner and dessert.
Finally on March 12 there's a DYAO Spectacular featuring all of the orchestras performing at Boettcher Concert Hall, 2:30 p.m. This program includes Rimsky Korsakov's Scheherazade, excerpts from Beethoven Symphony No. 1, plus m
uch more. In addition to Music Director and Conductor Wes Kenney, attendees will hear the work of Conservatory Orchestras Conductor Gal Faganel and String Ensembles Conductor Carmen Wiest.
DYAO's American Prize Honors Composer Bacon
DYAO's American Prize is for performing music by American composers. It is named in honor of Ernst Bacon (1898-1990). He was a pioneering composer, pianist and conductor who, along with Thomson, Copland and Harris, found voice for American music. He composed more than 250 songs over his career. Winner of a Pulitzer Scholarship for his Symphony in D minor and not fewer than three Guggenheim Fellowships, he set out to create compositions that expressed the vitality and affirmative spirit of our country.