Over 4,000 People Attend Travel Event
by Charles C. Bonniwell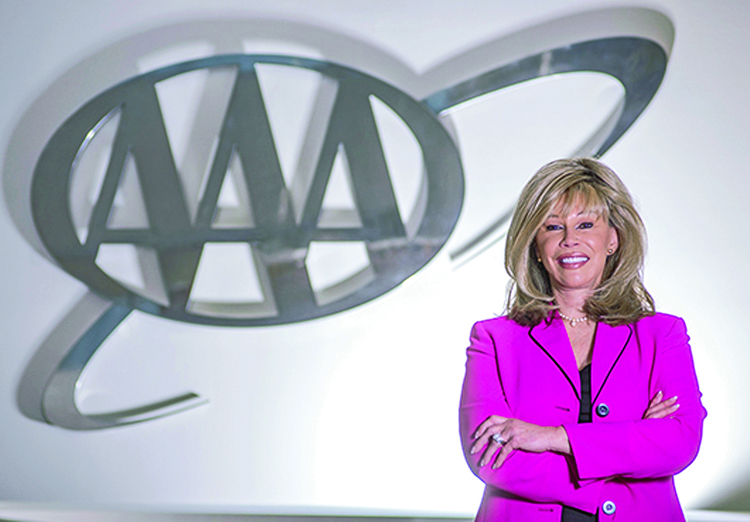 Most Coloradans associate AAA with roadside assistance services which is understandable since the company was founded in Chicago, on March 4, 1902, as the American Automotive Association. But in Colorado and across the country people are increasingly becoming aware that AAA is also the largest travel agency in the world. At a time when small independent travel agencies have been driven out of business as a result of the Internet, AAA has found a unique niche helping vacationers and travelers all over the world.
"We create a travel experience," noted Joe Maloney, Vice President of Travel Operations for AAA of Colorado. "Anyone can go online to book a flight or get a hotel room, but what we can do is make sure you have a tremendous time from start to finish. We know everything from the best restaurants with the best prices to the top night clubs and entertainment virtually anywhere in the world. If a person wants the best price and most fun on a cruise, we can make sure that happens."
Maloney also noted, "We support our members throughout any trip they may take. What happens if you miss a connection or a flight is canceled? Our agents are available 24/7 to assist you no matter what the emergency may be."
Apparently the word is getting out because over 4,000 people showed up at the United Club inside Sports Authority Field at Mile High for AAA's 2017 version of Vacations Showcase on a sunny Saturday afternoon February 4, 2017. Individuals and families were able to discover some of the worldwide travel options available to them through AAA as well as special show deals and expert travel planning advice.
There were over 60 exhibitors at the event who, at times, themselves appeared almost overwhelmed by the large, enthusiastic crowds that came to the 2017 show. Joseph Eastep from Oceania Cruises declared, "This has been a fantastic show. Absolutely tremendous turnout. We ran out of every brochure we had."
Attendee Elayne Raksnys was ecstatic about the event, "Amazing, amazing show. Oh my goodness. Non-stop people for over five hours."
Nicole Hunt, who attends scores of travel shows all over the country for Uniworld, a firm that specializes in boutique river cruises, exclaimed that AAA Colorado's event was "the best travel show I have been to all year — bar none."
Kim Essan who represents the Caribbean islands of Antigua and Barbados noted that the Colorado event even out performed the New York Times travel show she had just attended and that the Colorado event, "made my day."
Emphasizing the importance of the travel aspect of AAA of Colorado was the fact that the company's CEO and President Linda Cavanagh mixed and mingled with the crowds the entire six hours of the event. "People who want to travel and create their own dream vacations are wonderful individuals to be around. They are full of such incredible enthusiasm and energy. The show began and was over in what seemed like a just short moment in time," said Cavanagh.
AAA, of course, continues to offer membership in its automotive club that made the company a household name. Membership includes not only roadside assistance but also warranty programs, car battery service, approved auto repairs as well as discounts on NAPA auto parts and accessories. The company can also offer life insurance, long-term care insurance, travel and trip insurance and various other services.
Those interested in becoming members of AAA of Colorado can go to its website colorado.aaa.com or call 303-753-8800.