Signing 5-year Extension with Shopping Center
By Charles C. Bonniwell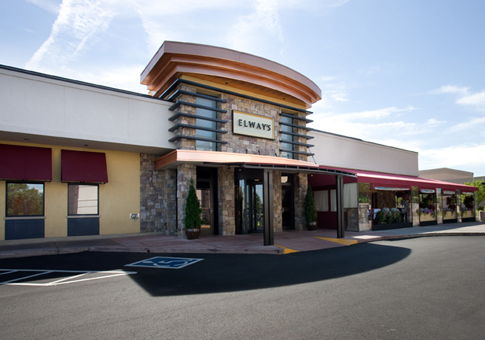 Tim Schmidt the managing partner of Elway's Restaurant has indicated to the Chronicle that the restaurant has decided to sign a five-year extension for its space on the western portion of the Cherry Creek Shopping Center on top of the two years left on its present lease. Elway's has been in the Shopping Center for 13 years.
Schmidt stated that: "In our opinion the Cherry Creek Shopping Center is the best shopping center in Colorado if not the entire rocky Mountain region. We like to associate ourselves with the best brands as we believe we also have one of the best brands in Colorado." In addition to the Cherry Creek location there are Elway's Restaurants in downtown Denver, Vail and at Denver International Airport.
Schmidt acknowledged that the restaurant had previously been exploring whether to expand to the empty Cool River Café location in Greenwood Village as reported in the April issue of the Chronicle, but not in lieu of the Cherry Creek space.
Schmidt acknowledged that the Shopping Center is going through a period of transition and the Shopping Center may redevelopment the western portion of the project with Bed Bath & Beyond leaving this fall. Elway's would adjust it space to fit any redevelopment. The parking fees charged at the mall are less of a concern to Elway's as it validates for parking.
Schmidt has had extensive discussions with his partner football great John Elway and the Shopping Center's manager Nick LeMasters about the real estate risk concerning the Cherry Creek area with all the recent and expected development. He however, remains extremely optimistic about the Cherry Creek and the Cherry Creek Shopping Center. He notes that the thousands of expected new apartment dwellers, condominium owners and hotel patrons will be wanting to dine somewhere and he expects Elway's will garner its share of that new market demographic.