by Mark Smiley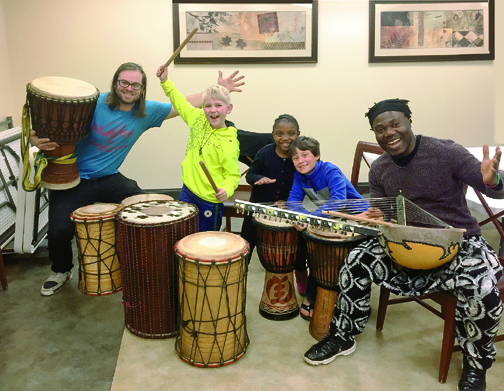 The Glendale Sports Center is best known for its sports, fitness, and teen programs. Many are unaware it offers music lessons as well. The arts and humanities division of the Glendale Sports Center currently offers private piano, drum, and guitar lessons. Lessons are $36 each hour and sold in groups of four.
Music lessons are open to the public so one does not need to be a member of the center. Group lessons are offered at a discount if you have membership. Instruments are provided so participants do not need to bring their own.
Lessons are one hour. Lessons are open to all ages. Alex Tripp (piano), Kevin Lee (guitar), and John Olson (drums) are the instructors who are lined up to teach participants. "With music no longer offered in schools, the Sports Center has been a great resource to ensure my son is getting this fundamental curriculum," said Kristal Steeves, parent of a participant.
Emily Andrews, Program Coordinator for the Glendale Sports Center has been with the Center for almost a year and is committed to building the programs. "Our instructors are phenomenal," said Andrews. "We are very lucky to have such a dedicated and committed team to offer these great programs."
Private pickleball and tennis lessons are also available. These lessons can be either 30 minute or 60 minute. Prices vary so call the Glendale Sports Center for more details.
To sign up for a lesson, visit www.sportscenterglendale.com or call 303-639-4711.