Celebrating Its 10th Anniversary, Attendees Can Choose From Music, Dance, Film Author Lectures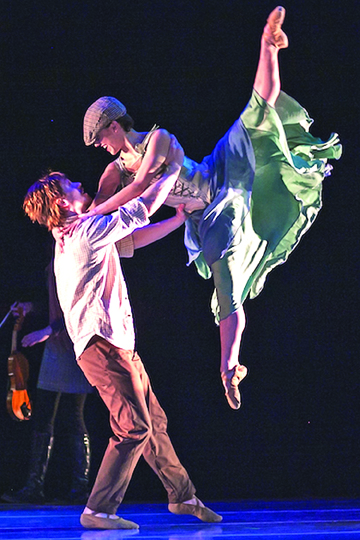 The Valley isn't lacking for festivals, but a select few consistently find a way to differentiate themselves in a crowded field. The 10th annual celebration of Jewish Arts, Authors, Movies & Music Festival (JAAMM) has distinguished itself from the crowd. The 18-day one-of-a-kind culture extravaganza opened Oct. 26 and Valley residents have an array of awesome choices as events continue through Nov. 12 at the Mizel Arts & Culture Center (Jewish Community Center).
The wide variety of November choices contrast from a showing of Ron Suskind's award-winning film, Life, Animated, to the keynote speech by renowned film critic and historian Leonard Maltin. Also this month audiences can enjoy the Stomp-style Israeli percussion, dance troupe Tararam and acclaimed Israeli-American jazz pianist Tamir Hendelman plus operatic bass Anthony Mordechai Tzvi Russell, performing traditional Ashkenazi Jewish and African American music.
Celebrating the festival's 10th anniversary there is a wide array of programming choices. Among the lineup of events remaining, several top selections stand out and are not to be missed:
Author Lectures
Author and Rabbi Naomi Levy has penned a book based on a poignant letter written by the 20th century's most influential physicist Albert Einstein. She talks about the book titled Einstein and the Rabbi: Searching for the Soul in the Phillips Social Hall Nov. 2, 2 p.m. His words captured what she believes to be true about the human condition and how we are all intimately connected.
That evening in the Wolf Theatre renowned civil rights activist and speaker Morris Dees speaks at 7 p.m. He discusses how our commitment to justice for all will chart our nation's future as America becomes more diverse and as economic disparity widens. Dees will share his experiences and insights, explaining why he became an attorney and founded the Southern Poverty Law Center. Prior to his talk there is a private reception from 5:30-6:30 p.m.
The author of Sons and Soldiers written by Bruce Henderson is another lecture you won't want to miss. He tells the little-known stor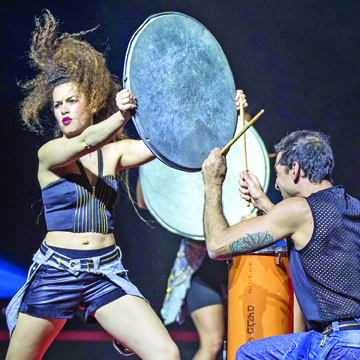 y of nearly 2,000 German-born American Jews who enlisted in the U.S. Army and were sent overseas as a special unit interrogating German POWs. Known as the "Ritchie Boys," their contributions in fighting Hitler were invaluable. He speaks in Phillips Social Hall Nov. 7 at 11 a.m. and the lecture is free for veterans.
Dance & Film
You'll enjoy the excitement, beauty, timing and precision of dance when the Wonderbound Dance Company performs in the Wolf Theatre Nov. 9, 7:30 p.m. With live music accompaniment by Hal Aqua & The Lost Tribe, this is a high octane, humorous and poetically athletic extravaganza.
Described as one of the most truthful films about show business, see the documentary film Joan Rivers: A Piece of Work, showing in the Wolf Theatre Nov. 5, 7 p.m. It exposes the private dramas of the irreverent, legendary comedian and pop icon Rivers. Moreover, it is very funny.
Documentary film Mr. Gaga shows in the Wolf Theatre Nov. 12, 11 a.m. It tells the story of Ohad Naharin, the renowned choreographer-artistic director of Israel's Batsheva Dance Company. Footage of intimate rehearsals and breathtaking dance sequences make this a breathtaking film.
Music & Singing
Drum-up friends and family to enjoy the Israeli Stomp-style drum and dance sensation Tararam at the Wolf Theatre on Nov. 4, 7:30 p.m. These performing artists produce a blend of rhythm, music, movement and wit, interwoven with choreographed body drumming, amusing sounds and theatrical antics.
Then on Sunday, Nov. 5 at 1:30 p.m. catch the Anthony Mordechai Tzvi Russell concert also in the Wolf Theatre. His singing combines 100 years of traditional Ashkenazi Jewish and African American music. Accompanied by Dr. Alan Mason his concert recently sold-out at the Berkeley Jewish Music Festival.
For many people there's no better music than jaz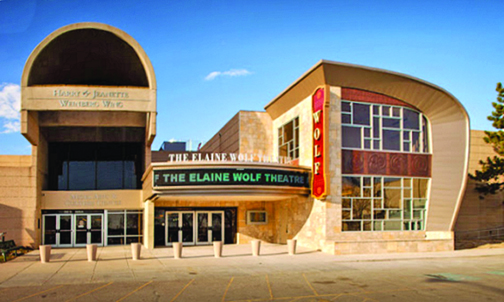 z and if you're one of them don't miss award-winning jazz pianist Tamir Hendelman and his trio playing in the Wolf Theatre Nov. 11, 7:30 p.m. Playing alongside upright bassist Alex Frank and jazz drummer Dean Koba they are a phenomenon. Together the trio explores jazz standards, Brazilian music, blues and Tamir's Israeli roots.
The festival is open to the entire Cherry Creek Valley and features a wide array of multidisciplinary programs in addition to those listed. There's plenty more to see and experience. Information: 303-316-6360 or maccjcc.org/jaamm.