While Denver Mayor Continues To Eliminate Parks And Open Space
by Glen Richardson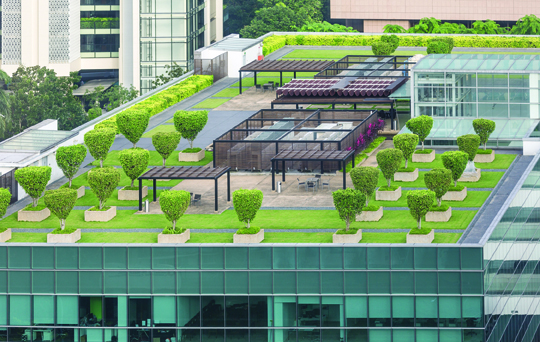 Fortunately for Denver residents who enjoy living plants and trees, the voters on November 7, 2017, approved by a 54% to 46% margin Ordinance 300 – Denver Green Roof Initiative. The voter-initiated ballot question was the brainchild of Denver resident Brandon Rietheimer and a group of environmental activists. The initiative mandates new buildings larger than 25,000 square feet dedicate some of their roof space to trees, plants, solar panels or a mix. Existing buildings are not included unless they either expand to above 25,000 square feet or need a new roof.
Some Denver residents in the future may have to rely on their rooftops to see or touch trees and plants as Denver Mayor Michael Hancock is proceeding at a breakneck pace to eliminate trees, parks and open space within the City and County of Denver. "It is a new asphalt jungle," stated Allen Clark, the owner of Clark's Downing Street Auto Body, to The Denver Post. "We're looking at areas where you can barely walk between the buildings. They don't even bother to put grass in front of them anymore."
Denver once was a leading city in amount of open space per resident. Today according to the Trust for Public Land it is down to 9.3 acres per thousand residents which is significantly below the national median of 13.1 in the 100 most populated cities and less than a third of adjoining Aurora.
The browning of Denver continues on unabated under Mayor Hancock. It was announced that Park Hill Golf Course will no longer be. Instead the land will be parceled out to developers either by the Clayton Trust or Denver. The Clayton Trust was administrated by the City and County of Denver originally but city officials were caught selling its land to friends at below market prices. It is now run by an independent board ostensibly for the benefit of pre-kindergarten kids and early childhood education. Some critics opine that it appears to them that one of the primary financial beneficiaries of the Clayton Trust these days could be President and CEO Charlotte M. Brantley and her extensive "executive team" with their salaries and benefits.
The City and County of Denver wants the almost 200 acres to be sold on the installment basis and critics charge they would then sell it to high density developers that just might be friends and backers of Mayor Hancock and his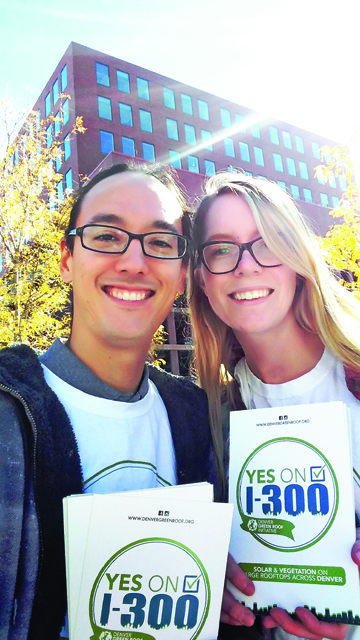 administration.
It is unclear why the Board of the Clayton Trust could not simply sell the land to their own friends and acquaintances at below market prices as almost is a tradition with the Clayton Trust. The Clayton Trust was set up after the death of George Washington Clayton in 1899 to help orphan boys between ages 6 and 10 but has been a tempting target of municipal and corporate corruption ever since.
It is not known what will be done with the 20 to 30 million dollars the land will bring to whomever sells it but that will be among other things that keep the ample salaries and benefits of Ms. Brantley and her cohorts flush for a very long time to come.
At the same time, the partial destruction of City Park Golf Course proceeds ahead for an expansive drainage hole. District Court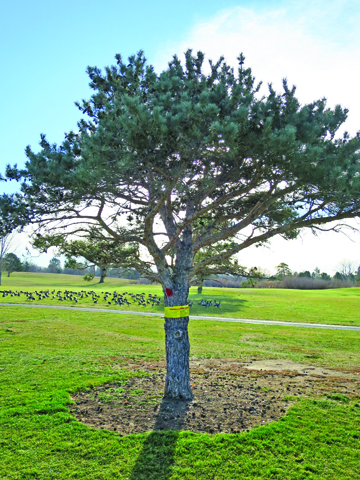 Judge Arthur Goldberg ruled that "the loss of a mature (tree) canopy is materially detrimental to the habitat and the neighborhood," that the project could imperil the course's historic status, and that he hated to see it closed for construction. Nonetheless, he ruled in favor of the City and County of Denver over its citizens once again. The City and County of Denver has never lost a lawsuit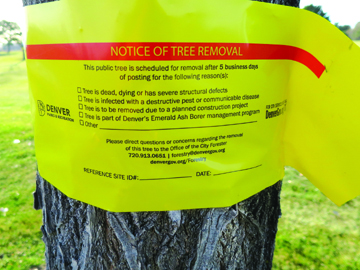 brought by citizens over parks and open space destruction during the entire Hancock Administration.
The City is so confident that the court system will always find in its favor, the City Council approved the commencement of the destruction of 261 trees on City Park Golf Course even before the court had even ruled.
At the same time, the Colorado Supreme Court refused to hear the citizens' appeal on the destruction of a portion of Hentzell Park which had been traded for an office building in downtown Denver. In addition, this past summer, the City Council approved the destruction of Ruby Hill Park for a permanent concert venue and the closing of adjacent Overland Park Golf Course for a portion of each summer for a temporary concert facility.
As stated by Overland Pa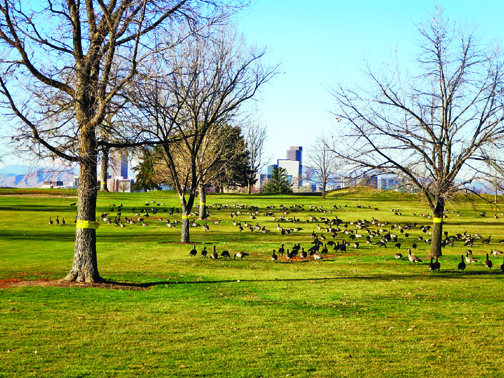 rk neighborhood resident James Cook, "I am glad the Green Roof Initiative passed as it will allow kids and families in Denver to remember what a beautiful city Denver once was before the high-density developers bought the mayor and the city council and commenced their destruction of parks and open space in the name of profit and progress."