by Julie Hayden
Some things are just meant to go together, like creating wonderful family memories in the Colorado mountains, the music of John Denver and the photographs of John Fielder.
They all merge Saturday, February 3, 2018, at the University of Denver's Newman Center.
John Fielder's Colorado landscape photographs will be choreographed to the music of John Denver played by the John Adams Band.
Proceeds from the celebration will benefit the Domus Pacis Family Respite. The non-profit organization helps cancer patients along with their families and friends escape to the Colorado high country. Through the donated use of second homes they enjoy a week of peace and respite.
Vince and Mary Louise White-Petteruti founded Domus Pacis about 10 years ago. It means "Peace House." Vince White-Petteruti explains his wife's mother was diagnosed with cancer and her wish was to spend time in Breckenridge, where they owned some property. He says, "She created some wonderful memories and we want to give other families the same opportunity. We ask homeowners, especially those with second homes to donate the home for a week at a time."
Other volunteers provide meals and activities. Domus Pacis provides staff for all of the cleaning.
They started in 2008 with eight families and today take care of 125 families and they already have 220 applications for next year.
"We need more homes," White-Petteruti says. "We want cancer patients and their families to come up to Colorado's high country and create great memories." He says they decided to hold the John Denver Benefit Tribute event in Denver, because they want to raise awareness along the Front Range about the organization and hopefully inspire people in the Denver metro area who have second homes in Summit County to donate them for Domus Pacis to offer to cancer patients and their families.
John Fielder says being part of this
event is a "no brainer." He's been capturing the beauty of Colorado for 40 years and is the author of some 50 books containing his amazing photographs. Fielder says, "John Denver is probably the most influential environmentalist in the second half of the 20th century. Merging my pictures with his words and music is natural."
Fielder explains Domus Pacis is a perfect fit for him personally, too. He says his wife was diagnosed with Alzheimer's when she was 50 years old and he took care of her for 7 years. "I know well what the demands are for cancer patients and their families. What they do is remarkable and Domus Pacis helps give the patients and their caretakers some respite."
Fielder hopes people attend the upcoming Denver concert. "This concert is very important to get the word out on the Front Range about Domus Pacis."
John Adams and his band will provide the musical inspiration for the event. Adams has been a lifelong fan of John Denver ever since he heard Denver perform in Holland in 1998. He formed the John Adams Band and has traveled the world playing John Denver's music.
Adams has long supported Domus Pacis. He met White-Petteruti after one of his concerts in Breckenridge. "He explained what Domus Pacis is and I liked the idea. The music and spirit of John Denver is — it's not about you or me, it's about you a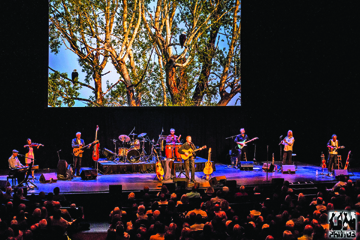 nd me. Supporting Domus Pacis is one way I do what I can to help make the world a better place."
General admission tickets are $37.25 and VIP tickets are $47.25. Children are $15. Tickets are available for purchase at the Newman Center Box Office located at 2344 E. Iliff Ave. in Denver. For more information on Domus Pacis, visit www.domuspacis.org.