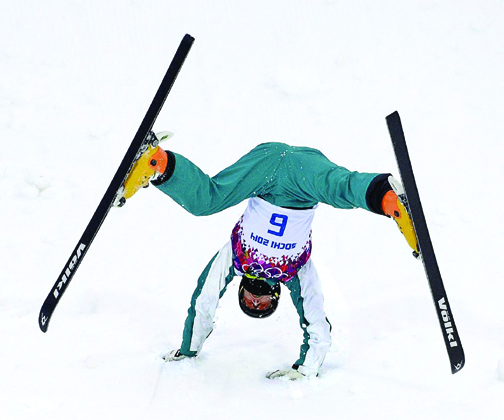 You may be more than aware of two great scams that are about to be perpetrated on the solid citizens of the Mile High City.
The first one is Amazon's second headquarters. The second one is, although rejected once before, the return of the Winter Olympics.
This is where I always say, "Maybe it's just me." But Denver Mayor Michael Hancock and Colorado Governor John Hickenlooper have pulled together what is now being called an "exploratory committee" to pursue the Winter Olympics.
The Denver Post published a partial list of the attendees. When you've got a government meeting called by two of the most powerful politicians in Colorado, excluding Michael Bennett (because Cory Gardner certainly would not make that list), aren't there some sort of laws and rules that meetings must be conducted in public? I think it's called "sunshine."
And it's amazing to view the names of some of the invited attendees. (My invitation was lost in the mail.) Read these names. These people, as someone once said, have looted the public treasury before. There are people on this list that are paid by the taxpayers. Where's the outrage? These laws require these meetings be held open to the public.
So lets ask ourselves why the Brownstein law firm was there. Gee, that's a tough one. The IMA Financial Group. Xcel Energy. Liberty Global. SGM Capitol. And my favorite one, Mayor Wellington Webb with the Webb Group International. This is but a sample of the well-known downhill skiers, snowboarders and ice skaters that will be presenting you the Olympic Games.
I read a really interesting piece on the Internet titled "Ten Olympic Games that Bankrupted Their Cities." What a hose job these events have caused. You all remember 1992 Albertville.
Another biggie, the 1998 Nagano Winter Olympics. The games ran at a loss, say the Japanese press, and the full cost may never be known. And later, members of that committee ordered all of their records, 90 volumes, to be burned.
2006 Sydney Summer Games, they forecast 8-10 million tourists were going to show up to visit — who didn't show up. They got about 2.5 million and their expectations were never realized. Taxpayers got the hickey.
2004 Athens Summer Olympics many people believe helped kick Greece into bankruptcy.
2006 Turin, Italy Olympic Games — shortfall $95 million. That at one time was as much as $176 million, threatening Turin with bankruptcy.
And how about those 2010 Vancouver Winter Olympics. The city had to step in with financing after the Olympic Village developer ran out of money. Vancouver also had to grapple with a billion dollars in debt, including $730 million incurred by the Olympic Village.
Doesn't it make you wanna dance?
And couple this major con job with rolling out the red carpet for Amazon and read some exposés about working for Jeff Bezos, it's like working on a slave ship. Fellow Denverites, fellow Coloradans this is your clarion call. Keep these people away from you.
If you open your front door or roll down your car window can you smell the Vaseline? Get ready for all the hard-hitting investigative reports that will follow this column about the snow job headed your way. Winkie, winkie. By the way what in the heck is Peyton Manning doing on this committee? See you in church.