Antitrust Allegations On Preventing Films From Being Shown And State Audit Find Colorado Film Commission Little More Than A Scam
by Glen Richardson
The Denver Film Society, along with three other independent film groups, filed an antitrust lawsuit in the U.S. District Court for the District of Columbia against Landmark Theatres, a national specialty theater chain, claiming violations of federal antitrust law. The lawsuit asserts that Landmark engages in anticompetitive practices that have unfairly and illegally prevented theaters like the one run by the Denver Film Society from programming specialty films for its audiences.
Since opening the Sie FilmCenter (2510 E. Colfax) seven years ago, the Society claims it has been blocked from booking and showing countless films that local audiences have requested due to Landmark's practice of enforcing "clearances." These are restrictions that Landmark imposes on the film distributors it works with, preventing other theaters in an area from showing a film simultaneously with them. In fact, not once has DFS been allowed to show a film simultaneously to Landmark at the Sie FilmCenter. "They have enacted a complete and total blockade on our ability to show films that the Denver film community wants to see," DFS Board President Ro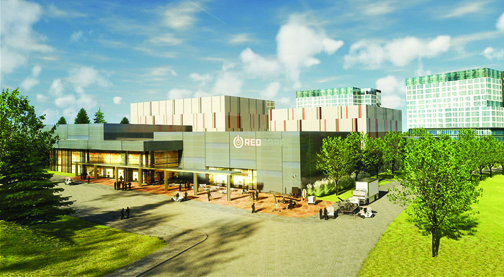 bert Clasen alleges.
Chain Clout
Landmark can demand this from distributors because of their clout as a national chain and we believe abuses that clout to get what they want, explains DFS Executive Director Andrew Rodgers. Landmark currently operates 51 theaters with 242 screens in 22 major metro areas, making them the largest chain showing independent movies. Landmark owns the Esquire, Mayan and Chez Artiste theatres in Denver. Most of their co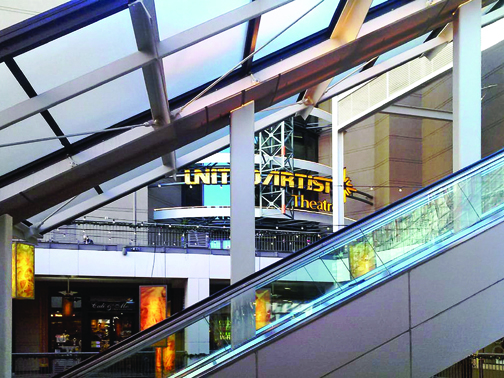 mpetition comes from small mom-and-pop theaters or nonprofits like the Sie FilmCenter.
Quite understandably, many small businesses and non-profits are nervous to put up a fight against the industry's 800-lb. gorilla. But after years of trying to work within the system and talking with partners and peers about how to overcome the unfair competition, Rodgers says they "came to the conclusion that the only way we can serve our audiences is to seek a remedy through the courts." Washington, D.C.-based law firm Hausfeld is representing DFS, along with the other plaintiffs. The law firm specializing in antitrust litigation is taking the case on a contingency fee basis.
The suit also alleged the process is reducing output, restricting price competition, and denying moviegoers their choice of theaters to see films. Landmark is a private corporation that makes up a group of companies owned by venture capitalist Mark Cuban. It is the self-described dominant theater chain dedicated to showing specialty films in the U.S.
Troubling Picture
The troubling picture of money and movie madness in Denver steamed up even more at year's end with the announcement that United Kingdom-based Cineworld Group PLC acquired Regal Entertainment Group owned by Denver's Philip Anschutz. Regal has nine theaters in greater Denver compared to DFS's single three-screen Sie FilmCenter.
The $3.61 billion deal adds to Cineworld's already huge global movie footprint. Cineworld operates 2,227 screens in nations across the globe including the U.K., Ireland, Poland, and Slovakia. Cineworld paid $23 cash per Regal share, an 11% premium over the closing price. The transaction is valued at $5.9 billion.
The group owned by Anschutz operated a total of 561 theaters with 7,315 screens. The Anschutz theaters operated in Denver under the brand names of Regal Cinemas and United Artists.
Megaplex Or Spoof?
Orchestrating yet another Cherry Creek Valley movie drama that created headlines last summer was Redbarre Digital Media's announcement of a proposed 70-acre film and television facility in Parker. Last August Governor John Hickenlooper, Parker Mayor Mike Waid and Redbarre CEO Don Levy held a press conference announcing plans for a $1 billion Media & Technology Campus. Levy, Redbarre's CEO-founder, has a home in Denver. Evergreen resident Phillip Infelise is chief operations officer for the Los Angeles headquartered firm.
According to Redbarre's presentation last summer the planned 1.9 million sq. ft. site would have multiple recording studios and a 75,000-square-foot soundstage, creating 4,000 full-time jobs. Officials stated the project would break ground early this year (2018) and begin operating in 2020. Site plans, however, had not been submitted to the City of Parker by the first of the year.
Architectural renderings of the facility show a multi-building campus that would also include retail, office, hotel and exhibition space. The site is west of Chambers Rd. in what is known as the Compark Village subdivision. Should it become operational the town of Parker might potentially become a national destination for film and television production.
Film Flimflam
After a state audit revealed the Colorado Film Commission paid $1.9 million to production companies that didn't qualify
for the tax incentives, the state legislature cut $3 million from the state's film incentive budget. The 20% cash rebate for production spending for films shot in Colorado started in 2012. However, the $500,000 operating budget for the state office managed by film commissioner Donald Zuckerman was preserved. Records show the state film office awarded approximately $2 million to 17 projects in 2016.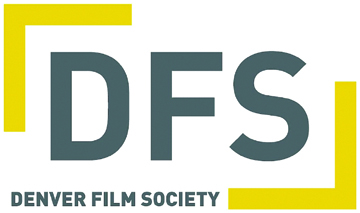 The nearly $2 million was paid to production companies without signing formal contracts, and the Commission generally decides whether to offer subsidies based on talks with producers rather than ensuring economic benefits, the auditor's office found. Reportedly the $5 million in tax breaks the state gave to The Hateful Eight, a film produced in Telluride, motivated the rebate audit.
Due to the legislature leaving as much as $3 million on the cutting room floor, Zuckerman's Film Commission has significantly less money to entice filmmakers. Neighboring states, furthermore, offer appreciably more "ready for action" incentives to filmmakers. New Mexico, for example, has a $50 million budget for film production incentives plus providing up to 30% in tax rebates to filmmakers.