by Mark Smiley

Spring is upon us and many people start to look around their homes or apartments and wonder why they don't have any extra space. Perhaps it's because they have stacks of CDs, books, and DVDs in every spare corner of the house.
For those wanting to clear out some space and make a little money at the same time, consider these steps to turning in the electronic media collecting dust.
Say Goodbye To Your CDs
Compact discs you have collected over the years are becoming increasingly more extinct. With more and more people streaming their music through apps such as Pandora, Google Play Music and Spotify, CDs are turning into great coasters for your favorite beverage.
What if you had the chance to download all your music albums so you don't have to give up your entire musical memories and do it for free? After downloading, you can make some money on each.
Download your albums one at a time into iTunes and then upload to Google Play Music. This is a time-consuming project but well worth it if you are hesitant to sell or recycle your collection. Google Play Music allows you to download 50,000 songs for free and then you can listen to your albums on any device with Google Play Music downloaded. To put this in perspective, 200 albums equates to approximately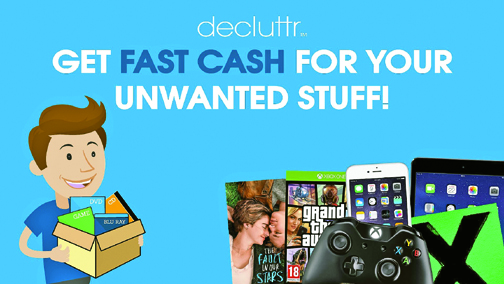 4,000 songs.
If you own an iPod or iPhone, the above steps are not necessary if you want to play your music on an Apple device.
After all your albums and album artwork are downloaded, you can create an Amazon Trade In account. On average, expect to make 40 cents per album. That Garth Brooks double live album you have been hanging on to for 15 years might be worth 55 cents. Amazon loads a gift card into your account once they receive your items and inspect them. Amazon will accept your items even if you don't have the original cases.
Amazon produces the shipping label and shipping costs are covered. It is up to you to find a box to ship the items in and to take it to a shipping center such as a UPS Store.
The price per CD Amazon pays sounds like a pittance but it can approach the $50 or even $80 payday if you are willing to part with your entire collection.
Time To Declutter
If you have the original cases, consider downloading the app Decluttr. Decluttr will give you cash in exchange by depositing money into your bank account or PayPal account. They can also mail you a check if you prefer. In short, it's a way to sell your CDs, DVDs, Blu-Rays and electronics in a quick and easy manner.
Once the app is downloaded, you can s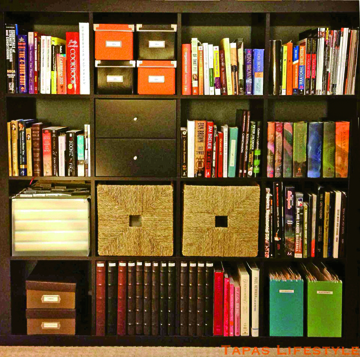 can the UPC symbol on every item you want to sell including CDs, books, and DVDs and the items are immediately added to a basket. If you have the original cases, this is by far the least time consuming and smooth process of unloading unwanted items from the home. They send you a prepaid shipping label just like Amazon, so you won't have to spend money on shipping.
With companies such as Amazon and Decluttr that provide shipping labels and a smooth process of selling items, consider tackling this project this spring.
For more information on the above ideas, visit www.amazon.com, www.decluttr.com, www.play.google.com/music. Follow us on twitter @gccchronicle.