Have A Dog-Gone-Good Time At Chinese Bark In The Park Party
Bowwow The Night Away At Chinese New Year Gala
With Your Puppy Love, Pampered Pals At McNichols Feb. 9
One of the most internationally celebrated events of the year, the Cherry Creek Valley's Chinese New Year Celebration hosted by the Nathan Yip Foundation has become one of the biggest and best in the nation. This year's event commemorates the Year of the Dog — the 11th in the 12-year cycle of Chinese zodiac
sign events — in the McNichols Bldg. on the northwest corner of Civic Center Park, Feb. 9, 6 p.m.
No bones about it, attendees will get caught up in the energy as they chase after their dreams in the Valley's first and original Chinese party. Now in its 15th year, it is one of the biggest of its kind outside of China. Spread over three floors of the McNichols Party Palace, the multitude will have a "dog-gone-good time" enjoying food, interactive entertainment, plus an authentic Chinese Night Market.
All proceeds from the evening will benefit the Foundation's funding of educational projects for the most vulnerable children in rural Colorado and China. Last year's Chinese New Year Party raised more than $250,000. The Foundation is named for the son of Denver residents and founders Linda and Jimmy Yip. The Yips lost their only son Nathan in a 2002 car accident. For years the Yips, with a team of volunteers and friends, built schools and provided supplies to rural, forgotten areas in China. Now they are putting that same effort into rural Colorado communities.
Run With Big Dogs
Dog is man's good friend who can understand the human's spirit and obey its master, whether he is wealthy or not. The Chinese regard it as an auspicious animal. If a dog happens to come to a house, it symbolizes th
e coming of fortune. The invincible God Erlang in Chinese legend used a loyal wolfhound to help him capture monsters.
According to Lunar New Year pros, the Year of the Dog will be a good year for action and should offer new business opportunities and, furthermore, is conducive to festivals, especially fundraisers such as the Nathan Yip Foundation celebration.
Guests will run with the big dogs at this year's canine carnival featuring world-class performers including lion dancers, a karaoke stage, silent disco, fortune teller, Chinese calligraphers and portrait artists. More: This year guests will also be blessed watching the "im'paws'ible" as dogs entertain. Acro Dogs — good doggies performing for this good year — are an added attraction. It's the Year of the Dog after all, and you'll discover dogs have talents ranging from Yoga and Irish dancing to painting and more.
Indoor Street Party
This year's colorful celebration is getting an exciting twist of the dog's tail: The festive, fun-filled Chinese-themed Night Market has been expanded. It's a new-fangled version of a street party complete with troupes of acrobats, Chinese lion dancers, and of course tasty themed food stations. It features fabulous foods, thrilling lion dances, and shock-red lanterns.
In addition to themed food stations and full open bars, the Indoor Night Market offers fun wares for sale, just like travelers see throughout Asia.
The delicious and diverse tasting stations will feature food prepared by Denver's Catering by Design. The Seattle Fish Company is sponsoring the marketplace. The company's CEO James Iain went to school with Nathan Yip.
Helping At Home
Because the annual event celebrates Chinese New Year, many people think all of the Foundation's work is still in China. However, as the world has changed, so has the focus of Foundation's effort.
In the metro area the Foundation continues supporting such groups as the George Washington High School's Mentoring Program, Patriot Pairs. The Foundation contributes all of the expensive graphing calculators for the all mentees plus finds the most overlooked areas to help. At East High School, Nate's Pass Program supplements bus passes for students that need transportation to school.
"But the real forgotten areas of Colorado are the rural areas," according to Board Member Denise Gliwa. There are not many organizations traveling to the far corners of our state and learning and recognizing the educational needs of these students and school districts, she notes. With a "hands on" approach, Jimmy and Linda Yip travel to these areas and really find out their educational needs.
Country School Upgraded
Some of the work the Foundation did during the past year included a Technology Grant to Eads High School to upgrade its science classes so students can actually do experiments. The ventilation in the classroom was so bad students could not do the necessary work.
At San Luis Valley's Center Consolidated School District the Foundation provided funding for teacher pay so that every teacher could do family Home Visits in the small agricultural community.
The Foundation also urbanized a professional development partnership between the schools in Montezuma-Cortez with the STEM School in Highlands Ranch. The STEM teachers visited Montezuma-Cortez and the MC teachers and admin visited STEM to learn and share ideas.
Providing Computers
A team of volunteers last year traveled to the San Luis Valley and dropped off 40 laptop computers to the San Luis Valley Board of Cooperative Education Services (BOCES). The computers were distributed to students in the area who do not have a computer at home.
Following that, the team delivered another 40 laptop computers to the Ute Mountain Ute Reservation, for the same purposes.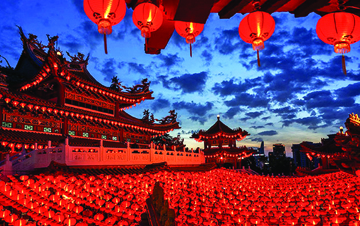 An additional 40 computers were distributed to Colorado's Eastern Plains plus 18 to Eads. This was done in cooperation with Rose Keating and her organization Tech For All. The decision to provide the computers was made because students without computers at home are at a huge disadvantage when it comes to computer literacy. Information: 303-817-8400.