May 19 Denver District Court Trial Vacated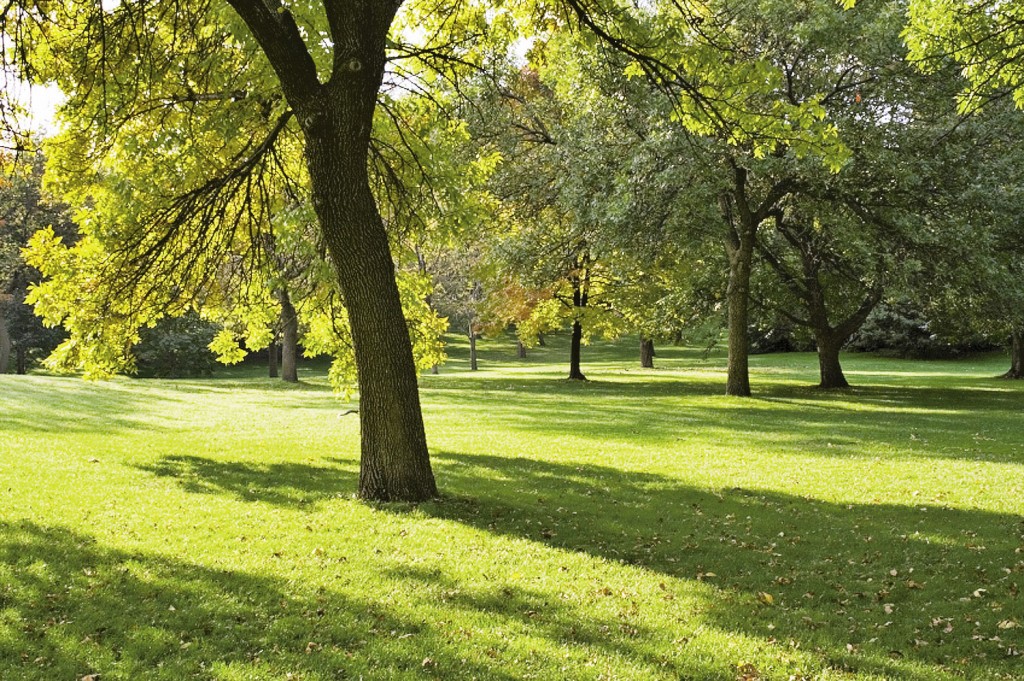 by Charles C. Bonniwell
For over two years Denver park advocates who formed the entity Friends of Denver Parks have attempted to assert the rights of citizens of Denver as guaranteed by the Denver City Charter and the Colorado State Constitution to vote on matters critical to them and in particular on whether Mayor Michael Hancock could simply trade away 11 acres of open space land for development at Hentzell Park for a rundown office building in downtown Denver.
The city, led by Assistant City Attorney David Broadwell, has blocked all efforts for citizens to have that say. First he claimed that Denver City Charter Sec. 2.4.5., that requires "approval of a majority of registered voters" for the sale or lease of any park or any portion of any park, does not apply since it had not officially been designated a park not withstanding all appearances to the contrary, and even prior statements by the Mayor of Denver in 1979 that the property was "dedicated park land."
When parks advocates sufficiently gathered signatures under their right of referendum and initiative as seemingly guaranteed by of the City Charter Sec. 8.3.1 and the State Constitution, Broadwell instructed the City Clerk and Recorder Debra Johnson to reject the petitions. He claimed that the swap was an administrative not a legislative action and that vitiated any right of the citizens on the matter.
Municipal law experts noted that the City Clerk and Recorder position was deliberately made by the City Charter as a separately elected officer so not to be under the control of the Mayor of Denver directly or indirectly through the City Attorney. Nonetheless, Johnson took the instructions from Broadwell and rejected the petitions.
The Friends of Denver Parks then sought to have a jury trial on whether the Hentzell Park land was a park prior to 1955 or a dedicated park after that date. Broadwell fought the plaintiffs having the right to argue before a jury of ordinary citizens and demanded a summary judgment from the Denver District Court. If the Friends of Denver could have ever gotten before a jury it appeared to have a strong case, including the proffered testimony of former Denver City Councilwoman Susan Barnes-Gelt who stated that the official City Map designated the land in question as a park.
But all to no avail. On May 2, 2014, District Court Judge Herbert L. Stern III vacated the May 19 trial and awarded Broadwell and the city a Summary Judgment. Friends of Denver Parks attorney John Case has indicated he will appeal the decision but Broadwell's record in excluding citizens from having a say in the actions of their government appears impressive.
The Real City Attorney
Few Denver citizens have ever heard of David Broadwell but many city watchers consider him for many matters the de facto Denver City Attorney and one of the most powerful people in Denver city government, even though he works very much behind the scenes.
The ostensible City Attorney is 34-year-old Scott Martinez who was appointed to the top spot in January. He is considered by many to be very much a legal lightweight. He was originally appointed by Hancock as deputy city attorney in 2011, and according to The Denver Post he got the job after the Colorado Latino Forum gave the mayor a very hard time about his lack of Latino appointments. A student at a second rate law school, University of San Diego, he apparently graduated without honors or distinction.
His prior appointment even as a deputy city attorney was greeted in some quarters with less than high praise. Then Speaker of the Colorado House of Representatives Frank McNulty declared at the time: "Mayor Hancock should hope that Scott Martinez brings a higher level of professionalism as a member of the city attorney's office than he displayed as a Democratic hack in the reapportionment process."
The City Attorney's office has over 90 attorneys, with the bulk of the staff serving under a myriad of appointed City Attorneys who come and go on a fairly regular basis and not always under the best of circumstances. Then Mayor John Hickenlooper's City Attorney appointee Larry Manzanares committed suicide while in office after being caught stealing a government laptop and allegedly placing child pornography on it.
While many attorneys in Denver have a very low opinion of Scott Martinez, both personally and professionally, the opposite is true of Broadwell. A graduate of a highly regarded law school, University of North Carolina, he also holds a Master's Degree in Regional Planning from the University of North Carolina and he has worked exclusively for municipal governments since 1980 including being the lead attorney of the Colorado Municipal League. He has lectured and written articles relating to municipal law and has received various awards for his work.
At the City Attorney's office, Broadwell, keeps a very low profile including not even being listed as part of the so-called Senior Management Team of 11 lawyers. One Denver City Councilmember who did not want to be quoted for attribution stated, "When David Broadwell gives you a legal opinion you pay attention. When Scott Martinez opines people simply roll their eyes and hope he checked first with Broadwell or someone else who actually knows what they are talking about."
Ignoble Ends
If there is a criticism of Broadwell, it is that he utilizes his considerable talents and skills for ignoble ends. He has been the lead attorney in ensuring that Denver's civil forfeiture laws whereby the city seizes the property and assets of sometimes innocent citizens never gets to the courts for review. "Asset Forfeiture Reform Long Overdue," David Kopel, Independence Institute.
Parks advocate Mary David noted, "Broadwell has managed to manipulate the system so the everyday citizens have no role in important decisions that affect them regarding parks in Denver. That allows Mayor Hancock to get away with his various sleazy development deals. Does he think that the hundreds if not thousands of people that have been involved in the Hentzell Park fiasco think better of their government or the court system after this?"
Another parks advocate Susan Johnson added, "We have had our eyes open about how corrupt our government and legal system really is. At the start of the 20th century when the Denver city government and the courts were controlled by crooked cops and saloon owners the right of the people to vote on key matters was fought for and won. Mayor Hancock, his disgraceful developer buddies and Broadwell have begun to destroy those rights. Maybe David Broadwell ought to look in the mirror some time and see what he has become with all of his many skills. Maybe if he stood for something he wouldn't be stuck for his legal career in the middle of bureaucratic jungles having to ostensibly report to sad sack city attorneys almost half his age like Scott Martinez."