It's The Latest And Greatest Rage In Lowry And Stapleton
by Julie Hayden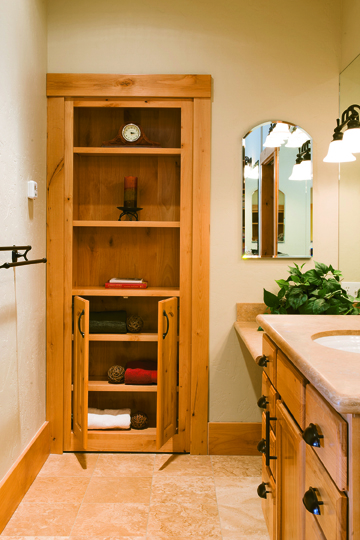 It's no secret the Denver area has one of the hottest real estate markets in the country. But in the new homes in Lowry and Stapleton, the hottest "must have" amenity is a secret. A secret room, that is, a "panic room" or the now-preferred term — a "safe room." And it's no longer just for the highest of the high-end homes. Safe rooms are becoming much more mainstream in the Cherry Creek Valley.
Celebrities on the A-List have long invested in safe rooms. Top of the line bunkers offer much more than security from nuclear fallout or terrorist attacks. Some include everything from wine cellars, to Jacuzzis and storage for sports cars.
Lady Gaga's $23 million dollar Malibu mansion has horse stables, a bowling alley, guest cottage and a safe room off the master suite.
The Napa Valley estate of late comedian Robin Williams featured not one but three safe rooms.
These are not just bunkers for billionaires anymore. One local realtor talking about safe rooms says, "Oh, they're definitely here in homes in the metro area." You may not see "safe room" cited in the listing advertisement, but he says, "There are definitely homes in the Denver metro market that include safe rooms as part of home security."
And certain contractors say "safe rooms" are all the rage in the Lowry and Stapleton areas.
Safe Room Remodel
One Stapleton resident tells us he just finished a remodel project that includes a safe room. The family has young children and he says the project started as a reading and relaxing room for his wife. But the husband saw a booth at a recent home show for Hidden Doors By Design and decided to expand the project into a hidden safe room.
The secret door looks like a regular bookshelf from one sid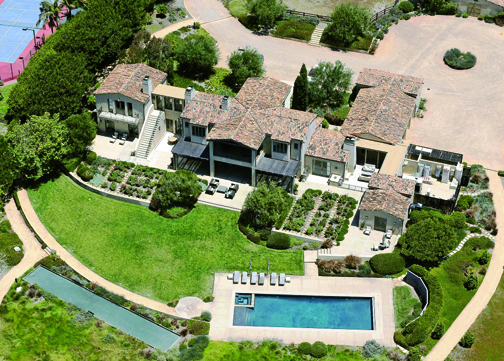 e. But it's actually fortified, weighs nearly 500 pounds and slides open on ball bearing rollers to reveal the hidden safe room, complete with security communication lines. He estimates the entire project cost $6,000.
"There's only one thing, " he jokes. "We just had a baby so my wife never has any time to relax and read in her special room. "Still, he adds, It gives us some peace of mind knowing the safe room is there to protect us should we ever need it."
Hiding In Plain Sight
A key requirement for any safe room is that it be hidden. Peggy Reed, owner of Hidden Doors By Design in Broomfield says her business is booming. She founded the Denver area company in 2011 and says she's seeing an increase in the number of homeowners who want a hidden door to conceal a secret room. "I think it's people who are concerned about safety," she says and adds, "There is also an increase in people who store their guns and other valuables in a safe but now want the safe hidden as well. "
Reed doesn't want to reveal security secrets, but explains the doors are fortified with an internal steel structure and look just like a bookcase or drawers and can pass the closest scrutiny. The homeowner accesses the hidden safe room with a remote-control device, which can be concealed anywhere, even disguised as a plant.
Hidden Doors By Design handles exclusive high-end requests. "We have two hidden doors being installed in a $5 million home in the north metro area," she says. But a growing number of clients have homes in neighborhoods like Lowry and Stapleton. "We sell hidden doors to customers all over the metro area," Reed notes. The cost varies depending on the design but most of their doors sell for $3,000 to $4,000 dollars.
Popularity Skyrockets
Panic rooms have been a hot topic since the 2002 movie where actress Jodie Foster played a mother huddling with her daughter in a fortified room while burglars invaded their home. In recent years, safe room consultants' websites boast business is skyrocketing, with more and more people requesting the added security of a safe room.
The actual design is limited only by the homeowners' imagination and budget. But in general, a safe room is an ultra secure area inside your home where your family can safely retreat during a home invasion, while calling for help and waiting for police to arrive.
And it's not just for home security. Glendale Deputy City Manager Chuck Line won't name names, but says, "There are businesses in Glendale that have safe rooms, places where the staff can safely retreat during an invasion or robbery until police get on scene."
Line explains Glendale does not have any specific requirements regarding safe rooms. "But they have to meet the basic building codes covering things like access and fire protection." Line points out most safe room building plans don't actually use the term "safe room" with an arrow pointing to the secure location. But he says a sharp observer looking at building blueprints might notice a room co
nstructed with specific fortified materials. "That would indicate it's probably a safe room," Line says.
Peace Of Mind — Priceless
As safe rooms become more popular, they're also becoming more affordable. Per the websites of safe room contractors, you could fortify a walk-in closet for a few thousand dollars. On the other end of the financial spectrum, you could spend millions of dollars for one of the most luxurious bunkers.
But at a minimum, most secure safe rooms include a steel reinforced, vault type door, ballistic or bullet proof construction materials, a ventilation system, security monitors, survival supplies and back-up communications and energy systems.
Reed says whether you're looking at a remodeling project or buying a new home, there are safe room options at just about any price point. And the peace of mind is priceless.