Four Area Kids Turn Their Passion For Helping Into A Booming Non-profit Aiding Their Needy Peers
by Glen Richardson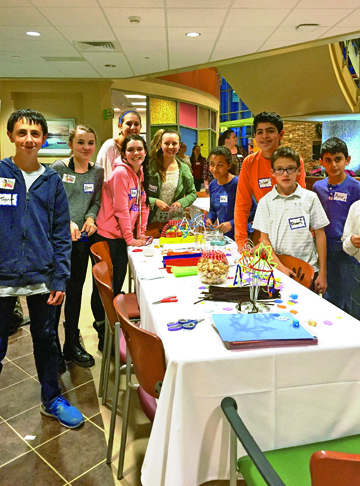 Whiz, bang! Meet the Valley's secret weapons: Cailey Karshmer, Abby Foster, Chloe Howard, and Lior Yaron. Bursting with energy, these four young people are a pushover when it comes to helping sick, disabled, homeless and underprivileged kids by raising awareness, volunteering and supporting their needs.
This foursome of super-knowledgeable youngsters that possibly live on your block is behind Colorado Kids for Kids, a kid-run not for profit 501 (c)(3) organization. At a time when most kids their age are focused on music, sports or just themselves, these kids are working wonders in neighborhoods across the Valley by giving back to the community and helping kids who are less fortunate.
Encouraging us all to give back to the community, they organize school supply drives, collect clothing (winter coats, boots, gloves, hats), host holiday parties for homeless children and read to kids at under-funded schools. Moreover, they encourage other Valley kids to volunteer. They urge other children to help them collect books and toys to donate and also donate wrapping paper for the organization's holiday drive. Furthermore they encourage youngsters of all ages to "Volunteer with us or help host or coordinate one of our events."
Game Changer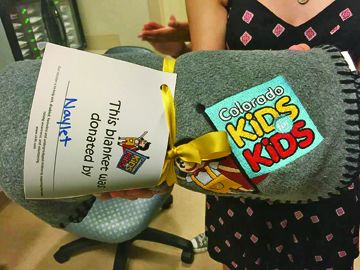 Cailey Karshmer, now a Cherry Creek High student, is the founder of Colorado Kids for Kids or CK4K. At age six she donated her birthday presents to children at a homeless shelter where a friend of her aunt's worked. "It made a huge impact on me and I decided to donate my presents every year," she recalls. When she turned 10 she no longer had birthday parties but wanted to continue to donate money instead of gifts from her family on her birthdays. After learning about non-profits she asked her parents if she could set up a non-profit to benefit children in need and CK4K was born.
To get started she needed a board of directors and her best friend Abby Foster, currently a George Washington High School student, volunteered to be the secretary. Chloe Howard, now at Kent Denver, was volunteering at a local soup kitchen and at her church when she came on board as vice president. "I joined Colorado Kids 4 Kids because I love to help people in the community," she explains. Presently a Cherry Creek High School student, Lior Yaron was 11 when the organization started and he signed on as treasurer. "I was treasurer of my school at the time and I am very proud to be a member of Colorado Kids 4 Kids," he adds. Speaking for the Board, Abby Foster says, "We want to make a difference in kids' lives. This organization has encouraged us to give back to the community and as we continue to grow we would like other children to follow in our footsteps."
The organization began their school supply drive five years ago when Cailey was walking out of school on the last day and saw that many of the kids had thrown away their school supplies, a lot in prime condition. The next year, Cailey and the board decided that they were going to collect gently used school supplies and donate them to an under-funded school. The first year, supplies were donated to DCIS at Fairmont, and the school supplies could be carried in the back of two SUVs. The next year they collected so many supplies that they had to rent a U-Haul to deliver them to Boston K-8.
School Supply Store
This past year, CK4K collected a copious amount of supplies plus receiving a very generous grant to purchase more supplies. Due to the amount of school supplies, and the desire to reach more kids across the metro area, the board decided to open a school supply store where kids who could not afford school supplies could shop for free. "The store's concept is loosely based on a local food pantry," explains Abby Foster. Children were able to choose supplies rather than be handed pre-selected materials. In addition, each child received a High Sierra backpack."
Overall, more than 350 kids and 50 schools w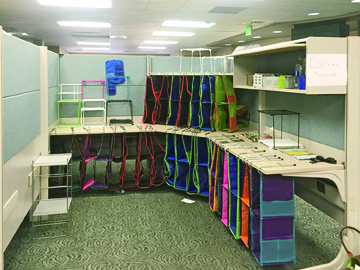 ere impacted by the board's endeavors. The store — located at 6875 E. Evans Ave. just off Monaco Parkway — was open for three days during August. To keep kids supplied with school needs the store will be open one Sunday a month beginning in February.
The organization is also sponsoring a "Get One, Give One" blanket campaign. They are high-quality fleece blankets embroidered with their CK4K logo. For every blanket sold another blanket is donated to a child in need. In August, they were able to donate over 80 blankets to Rocky Mountain Hospital for Children. Kids and families can participate by purchasing a blanket ($20) or by helping them sell blankets. Groups and organizations can also use them as a fundraiser.
Public, Business Backing
Karshmer also credits the staff and her classmates at Graland — where she graduated with honors — for their encouragement and support when she started CK4K. At Graland she participated in the Gates Invention Program with her friend Lily Fox. Lily's mom was in a wheelchair and had difficulties navigating cobblestones. The two girls created an all terrain attachment designed to roll over uneven and bumpy terrain without getting stuck. The two won second place in the competition and were given a "patent nod." They were paired with a lawyer who helped them through the patent process, paid for by the Gates Foundation. Last year, Cailey and Lily received U.S. patent D749018 S1 from the U.S. Patent Office.
Community support for the kids' non-profit has vastly exceeded all expectations. For example, Arapahoe County Government, Public Works and Development staff recently held a school-supply drive for Colorado Kids for Kids. Businesses are also kicking in their support. Foster, Graham, Milstein & Calisher, LLP, Anabliss, Mile-High Embroidery, Periodontal Associates, Mile High United Way and Rapid Networks have generously donated their services and/or money to support CK4K. "I am shocked by how many neighbors, businesses and friends are contributing," says board treasurer Yaron.
Cailey Karshmer started Colorado Kids for Kids because she wanted to volunteer in her community but was limited by her age. "Our organization provides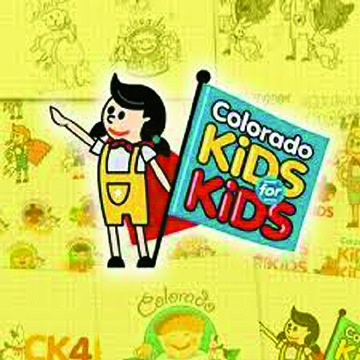 kids, no matter what age, with the opportunity to help," she notes. "Have you ever wanted to volunteer somewhere but you were too young?" she asks other kids. "Well you can come volunteer with Colorado Kids for Kids! We would love to have you come and help us. Help us by planning an event, raising awareness or volunteering," she urges other youngsters.
"Colorado Kids for Kids wants to make communities in the Valley a better place and we could use your help." Information: 720-215-3225.