by Mark Smiley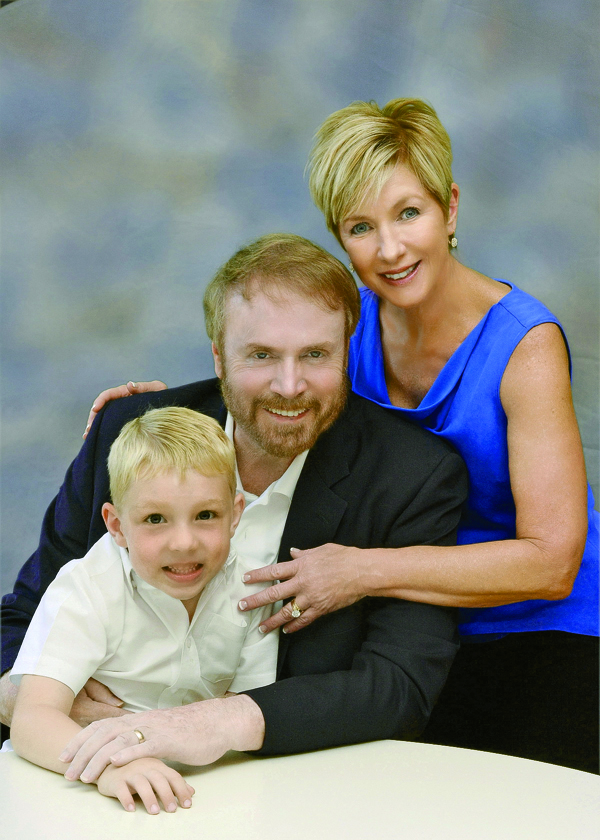 Chuck Bonniwell, the Publisher of the Glendale Cherry Creek Chronicle, and his wife Julie Hayden, an Emmy award-winning investigative reporter formerly with Channel 7 and Fox 31 News, have taken over the critical afternoon drive time slot (4 p.m. to 7 p.m.) for 710 KNUS radio. They have replaced longtime radio icon Steve Kelly and Krista Kafer, a semi-regular columnist for The Denver Post.
Kelly is retiring from radio work and reportedly has acquired a home in Florida. Kafer has indicated that she is looking into other openings both in and outside of radio.
Bonniwell and Hayden already do a top-rated Saturday morning show for KNUS, Weekend Wake Up with Chuck and Julie, which will continue. Thus Bonniwell and Hayden will be doing three hours of live radio on 710 KNUS six days a week.
The timing of the show is fortuitous as Hayden just won the third Emmy award of her television career on Saturday, July 15, 2017, for a story she did for KDVR television last year about the death of a baby due to neglect at a child care center. Hayden announced several month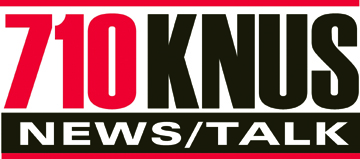 s ago she was leaving KDVR television after 30 years in the business in order to help with her daughter's cable television programs as well as take on independent programs.
"Everything has come together perfectly for me," stated Hayden. "You really don't want to be an on-air television reporter forever. No matter how well you take care of yourself at some point it becomes clear you are working with people less than half your age. I was able get out winning another Emmy, while at the same time having great opportunities in independent television, radio and the Chronicle."
For his part Bonniwell views the drive time slot at 710 KNUS as an extraordinary adventure which may have a limited shelf life. "I have a full-time job running the Glendale Cherry Creek Chronicle and I have a separate law practice," said Bonniwell. "Also, Julie and I didn't have Rev [their 6-year-old son] so he could be a latchkey child. Having a hit radio show on Saturday morning is just fine. Doing radio full-time is not what I had contemplated, but the opportunity was presented to us and so we agreed to ride the wave for a little while anyway."
710 KNUS came to dominate the talk radio world in Denver, after longtime radio legend Peter Boyles came to the station four years ago, after being fired by 630 KHOW as a result of a minor altercation with his longtime producer Greg Hollenback. KNUS has a smaller radio signal than its major competitors 850 KOA, 630 KHOW and 560 KLZ.
But the star power that Boyles brought over to the station has totally altered the talk radio landscape, in part because more and more listeners utilize their computer or mobile device to pick up shows. Boyles was recently the subject of a highly positive piece on his career by Mike Roberts in Westword.
Bonniwell and Hayden had a popular Saturday morning show on 850 KOA for several years until they were let go as part of a massive nationwide cost-cutting plan to save Clear Channel Radio (now iHeartRadio) from having to go into bankruptcy. The national radio giant which owns hundreds of stations had crippling indebtedness imposed on it as part of the acquisition of it by Bain Capital Partners (Mitt Romney's old firm) and Thomas H. Lee Partners for $26.7 billion in November of 2006. iHeartRadio lost $300 million last year.
Salem Corporation which owns 710 KNUS also owns stations across the country but is a much smaller enterprise and is, according to SEC filings, profitable.
What is it like for a married couple to do a radio program together six days a week? "Luckily we have a great time together on and off air," noted Hayden.
Bonniwell weighed in, "We have an enormous amount of fun and I think it comes across on air. We are there to entertain our listeners. I have my opinions, Julie has hers, our guests have theirs and the listeners and callers have theirs. We don't pretend to have any corner on truth and any and all opinions are welcome. If Julie and I took ourselves and our opinions too seriously it could be contentious, but luckily we don't … at least most of the time."